Have you thought about having a boat trip with experiences on the Negro and Solimões rivers?
We designed a river itinerary thinking exclusively about the experience of contemplating nature in an authentic way, navigating the Amazon rivers, glimpsing its natural beauties, while knowing the Amazonian culture, the peoples of the forest and exuberance of the forest.The tour is carried out by river routes through the Negro and Solimões rivers, with departures on specific days of the week – click here and check out the details of the itinerary.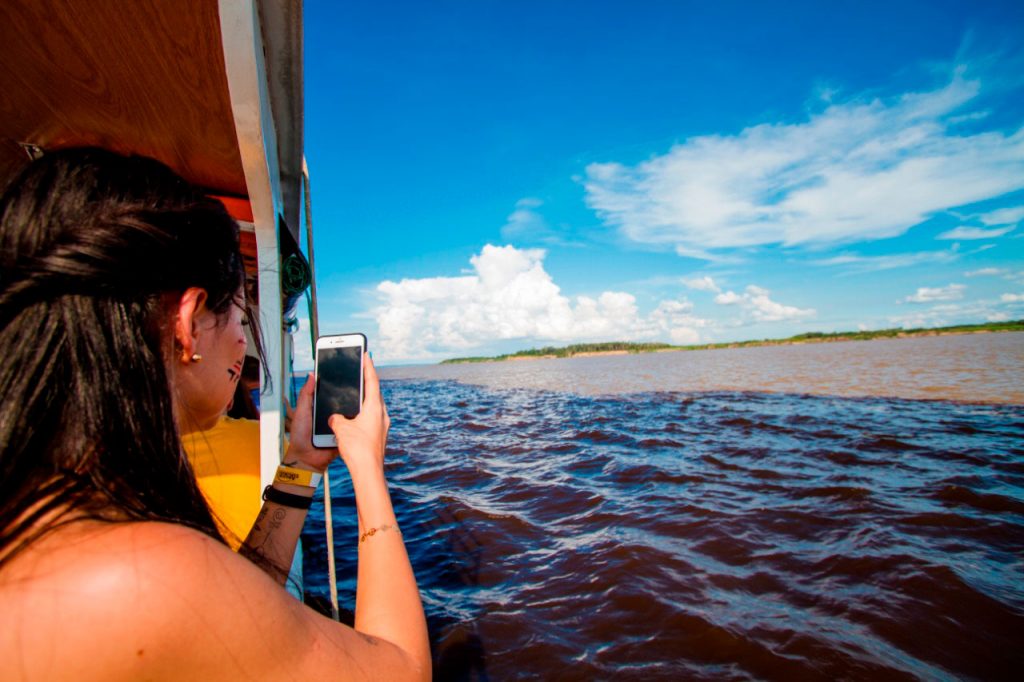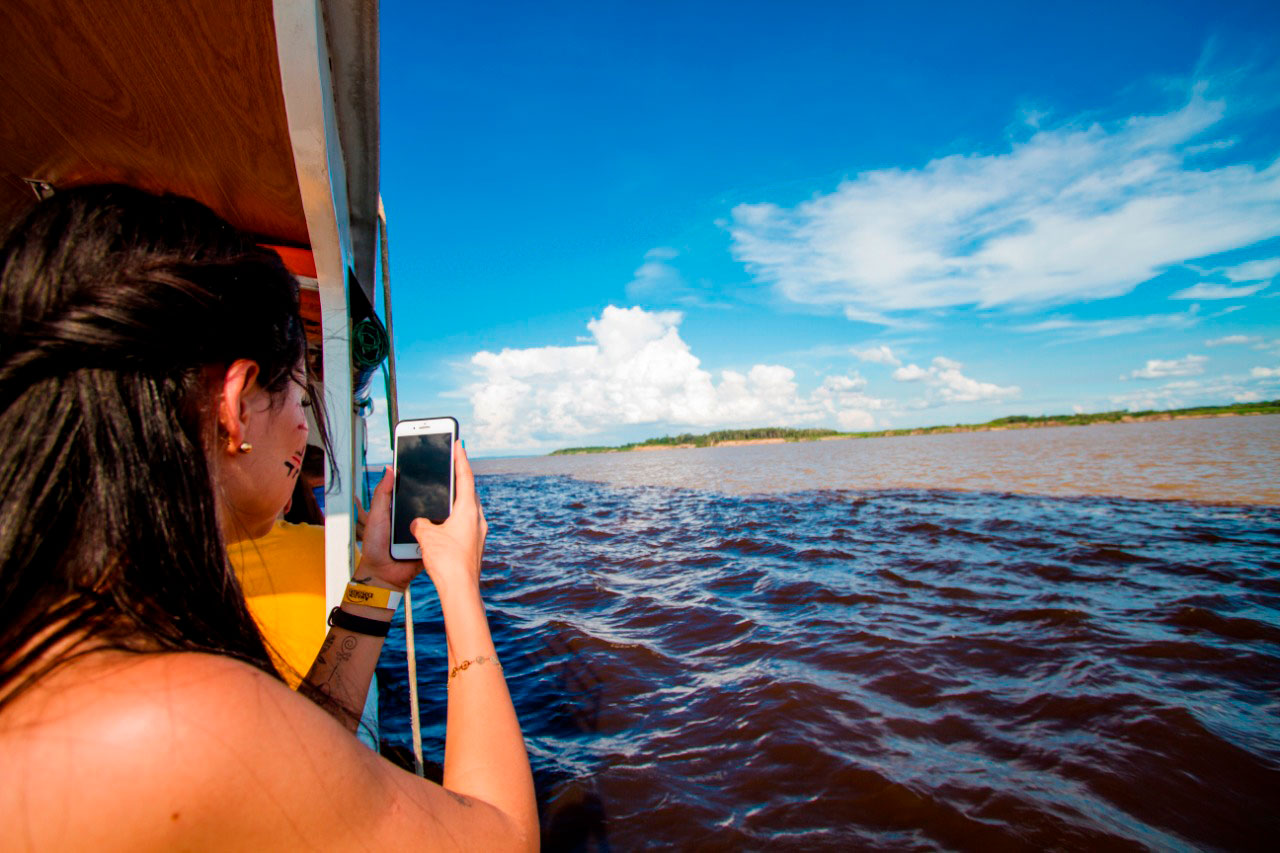 The tour contemplates:

Contemplation of pink porpoises being able to swim next to these docile animals and observe them in interaction with a duly legalized Riverside and following protocols required by Ibama.
Visit to an Indigenous community of different ethnicities who come together to share with us their dances and culture.
Participation of folk dance to present one of the main rituals of the tribe.
Visit to the meeting of the waters of the Negro and Solimões rivers
Visit to the January Ecological Park, flooded forest region, for contemplation of the Igapós (flooded areas)and Igarapés (watercourse)
Visit to the famous Victorias, aquatic plants typical of the Amazon region.
Regional Lunch in floating restaurant with fish, meat or chicken menu, salads and side dishes, self-serve buffet.
Our boat: Amazon Explorer III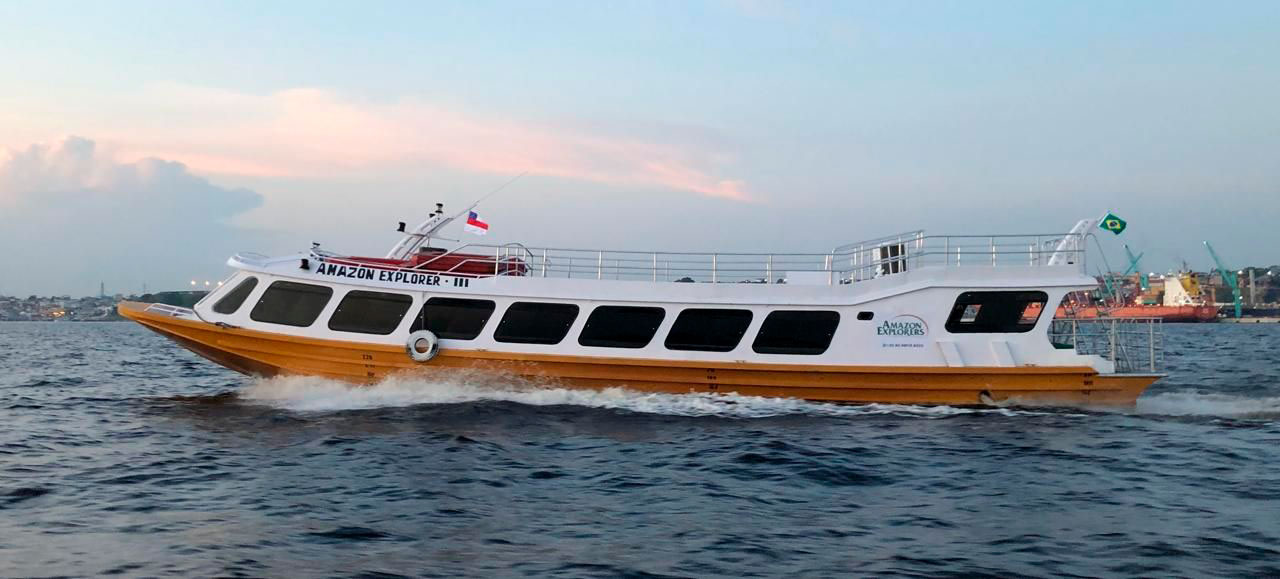 Our boat has been designed exclusively for sightseeing, including essential items aimed at comfort, ease of access and safety for travelers. The boat has a fully air-conditioned environment, bathroom, padded and spacious seats, large glass windows. For added convenience, we have service on board with the sale of snacks, alcoholic and non-alcoholic beverages, regional juices, ambient music and Amazon gifts.
Thinking about the well-being of travelers, we have an exclusive area on the boat, the sundeck, ideal to contemplate the famous meeting of the waters and the surrounding nature in a 360 turn.
Have you thought about having an Amazonian experience along the Negro and Solimões rivers? Just fill out the form below, select your tour and book with one of our attendants.