Have you ever pictured a town in the middle of the jungle? So very close to a river?
Well, this town exists and its name is MANAUS: the capital city of the state of Amazonas in Brazil. A city surrounded by water, its main river is the gigantic Negro River that flows into Solimões River forming then Amazonas River. Manaus is a destination to be visited with free time so one can have a better understanding of the city and its surroundings, being able to feel a little of the natural atmosphere and be, in fact, by the forest, sharing a stay between the big city and the jungle, in one trip, includes from cultural and historic sights to interesting culinary experiences. From Manaus, it is possible to go up and down the rivers, admire the green tones of the forest, feel the unique scents of the tropical fruits and get to know the wonders of this ecological paradise.
DAY TOUR – AMAZON EXPERIENCE
Leaving the floating port of Manaus, the Amazon Explorers boat sails along the Negro River towards the floating platform of the river dolphins, where it is possible to contemplate the river dolphins in their habitat and get to know one of the largest species of aquatic mammals that inhabit the Amazonian rivers. As the boat skirts the river towards the famous Meeting of the Waters, it is possible to observe the change in the landscape and, in the distance, the Jornalista Phelippe Daou bridge, which connects Manaus to the municipalities on the other side of the river. There will be a brief stop at the meeting of the rivers to observe closely the phenomenon of nature where Negro and Solimões rivers meet without their waters mixing.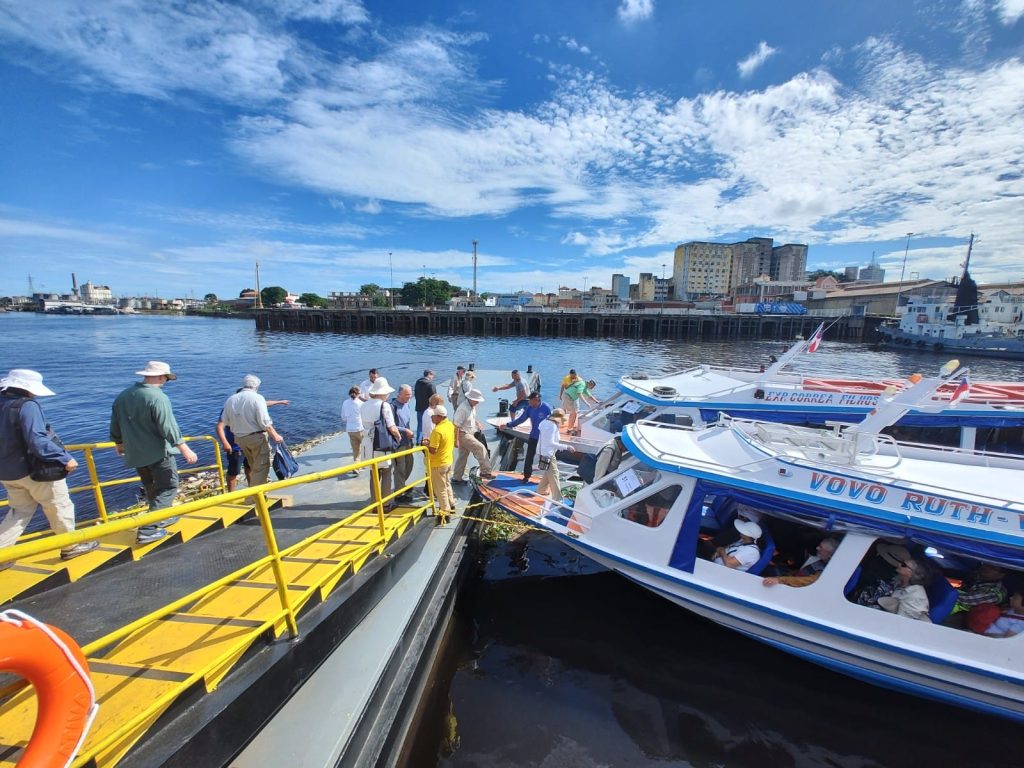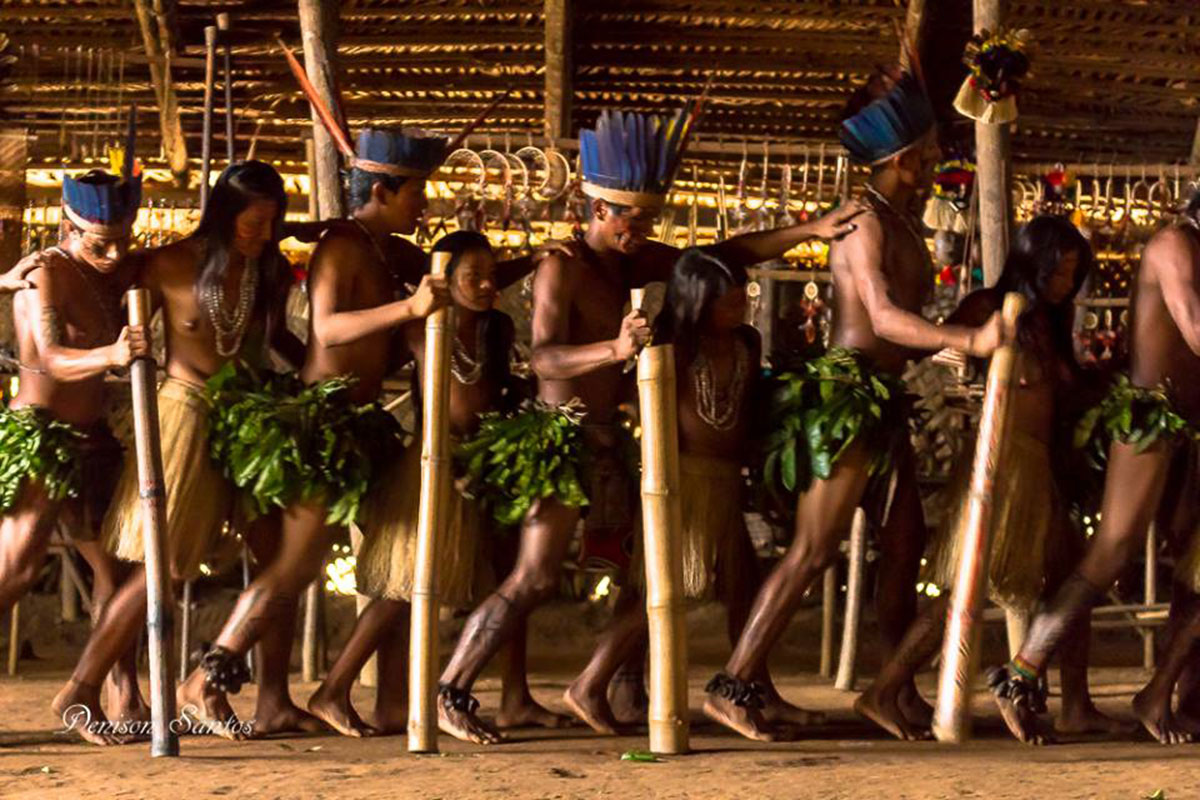 The Amazon Experience includes a visit to the small community of floating houses known as Catalão, one of the only areas close to Manaus where the typical houses of flooded forests (in stilts) resisted the rural exodus. There, it is possible to observe not only how the community lives by the Riverside, their businesses and the people living on the waters, but also the Arapaima fish pond (Pirarucu fish), the freshwater giant. It is time to carry on our journey and travel down the river passing by the city as we move towards the Ecological Park of Janauari to visit an indigenous community. A chance to enjoy and take part of a typical dance, a salutation to visitors as a greeting ritual from the indigenous culture.
We stop for lunch at a floating restaurant on Janauari Lake. A self service buffet which offers a variety of traditional dishes to appeal to everyone's tastes: freshwater fish, beef or chicken, salads, fruits and more. After a small break, our tour takes us to a suspended hiking trail across the forest to visit the lake of Water Lilies and to look at the flooded forest. Return to Manaus. 04:30 p.m transfer to the hotel .